Web Design and
Web Development
We specialize in creating high-quality websites and their respective content to serve all your web development needs.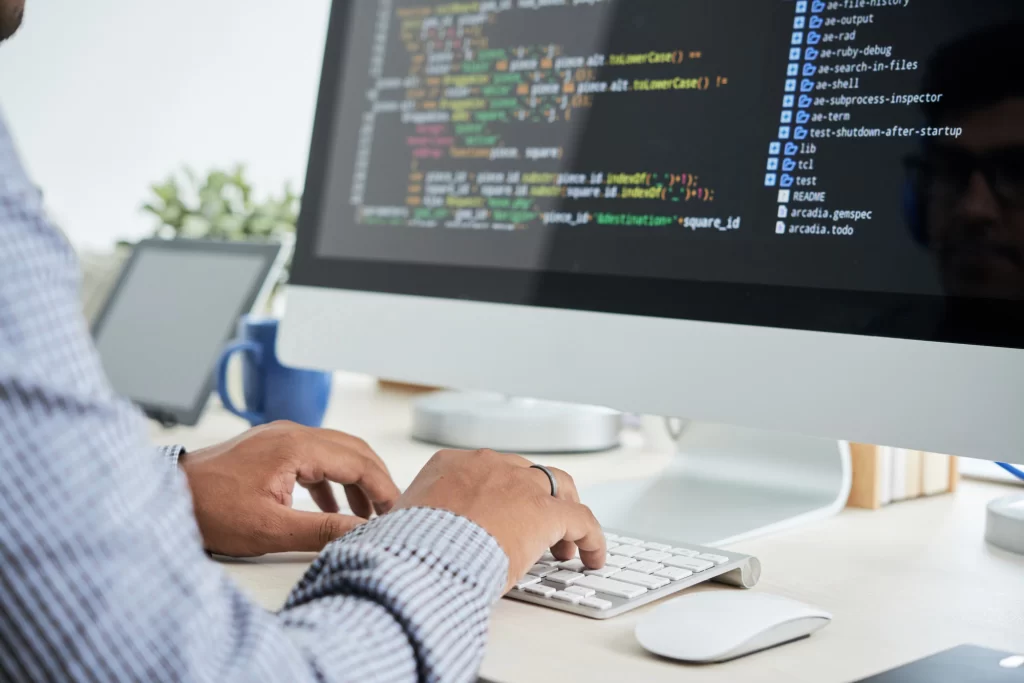 We are professionals in all facets of web design and development, including UI/UX, wireframes, research, and development. Why with us? Because we are talented and experienced professionals who want to build your brand and make you look good. We are creative and strategic thinkers with deep expertise in the latest technologies and trends. That's what you need when you're starting something new or scaling an existing venture.
We're a web development agency based in Peshawar with clients all over the world.
To assist you in designing the ideal online environment for your brand, we specialize in website design and development. Our team of professional designers are experts at building eye-catching websites that will help grow your business.
If you get in touch with us right away, we'll provide you a comprehensive consultation to go through your needs. We are aware that quality is important while developing a web presence.
We use the latest technologies available
to create timeless designs.
Ecommerce solutions
On your website, we can establish an online store that will control the entire customer journey.
CMS, WordPress, WooCommerce
For the best possible management of the content on your site, we use content management systems (CMS).
Lead Generation Forms
Our team creates individually tailored Intranet and/or Extranet setup solutions.
Quality Assurance & Testing
We have a team of professionals who are experts in testing and quality assurance (QA). We will test your project (website) for bugs, compatibility, security, performance and more.
Mobile Friendly Responsive Design
All of our website and web app development and designing are mobile-friendly. Based on google statistics more than 50% of google search come from mobile devices. It's very crucial for every website to be responsive.
What our past clients says about us.
Dave Duggal
@dave_ideate
"Working with Bilal at Inqiludio was one of my best website development experiences. Bilal was responsive, talented and flexible. Most importantly, he was a good collaborator and worked closely with me to realize my vision for the new website. He also coordinated design of all the sites graphics and animations. I highly recommend him to anyone looking for website development."
Farukh Tamboli
@username
"Bilal at Inqiludio delivers the best quality work as always and I continue to enjoy working with him. His communication is top-notch, he meets all deadlines, and his skills are very strong."
TMCF
@tmcf
"I love working with them! They are true professionals and provides excellent service and work quality!!"
Isn't it a
good time
to drink coffee with us?
Contact our Web Design and Development team to resolve your queries and ask any questions you have.
Some of our recent stores you should know about
Security
This article will provide a step-by-step guide on identifying and removing malware from your WordPress site and preventing future malware attacks. This article aims to understand better how to protect your WordPress website from malware and ensure its security.
Read More »
WordPress
If you want to know about WordPress vs Drupal, then you are
Read More »
wix
Good evening fellas! What's going on? everybody, all good? okay. Today, I'm
Read More »